Why and how to sell on Instagram?
Instagram is one of the most used social networks in the world. In the last year, the platform has measured that monthly active users are nearly 1 billion. That is a big audience with potential users that any business could reach.
In this article, we will take a look at possibilities which Instagram is giving us, the main benefits of the platform, and what makes it a successful sales channel.
Instagram shop
The Instagram shop is an in-app place where users can find products and brands they like. It is a perfect place where consumers find a product they need or generate ideas about what to buy.
When creating your store, you can add a custom banner to differentiate yourself from the rest of the marketplace and show the value you give through your business.
Product pages
Another convenience is the product pages in the application. Each product has its own product page where you can add photos, price, and detailed descriptions.
Product tags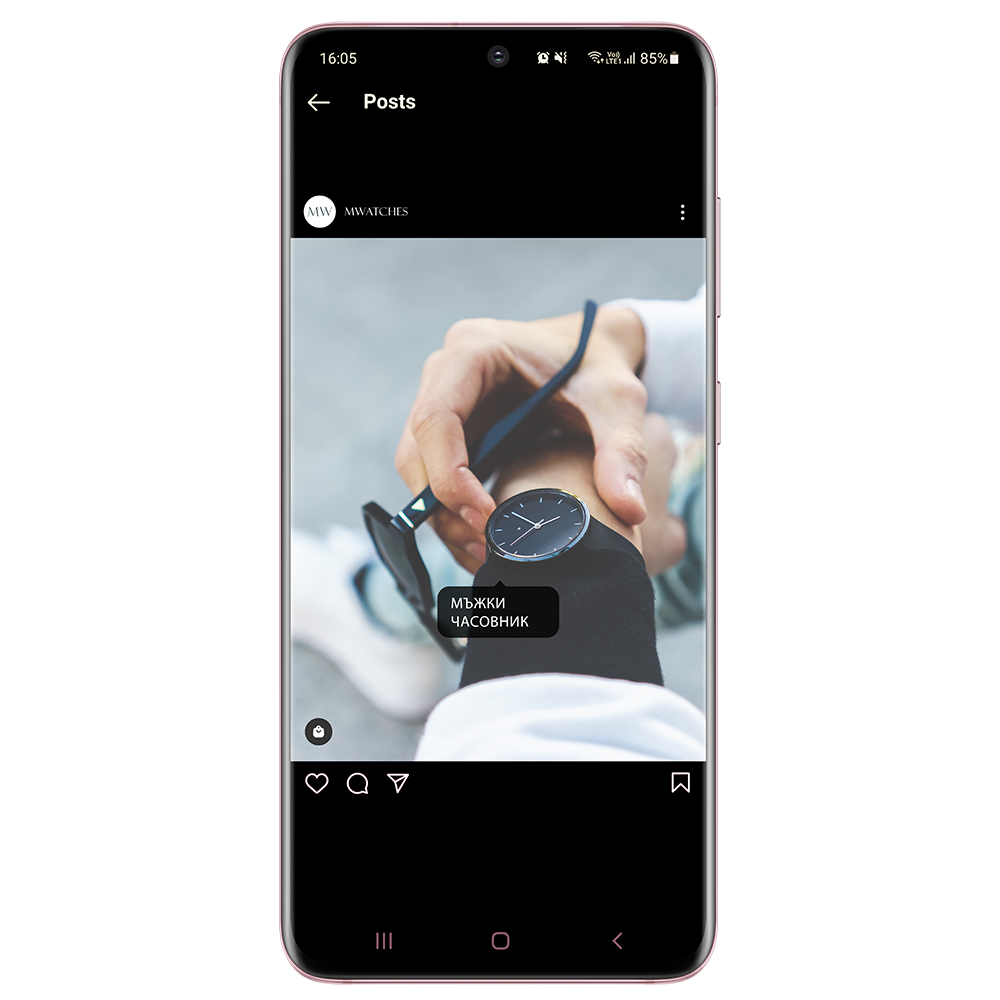 These are posts where you can place product tags that are present in your feed. Their name is displayed, and they lead to a page where customers can place an order.
In a single image post, you can tag up to 5 products, while in a carousel post – up to 20 products.
Each shoppable post can be boosted through Ads Manager and thus reach a high number of users.
Why is Instagram suitable for online trading?
The advantages of Instagram start with the fact the platform is well known. But what makes it so successful as a sales channel?
Visual content
Users perceive visual information at times more naturally. The platform supports mainly such – photos, videos, stories, reels, IGTV, and this is one of the main reasons why Instagram is such a successful sales channel. By using them, you can create the effect of soft-sell.
Impulsive orders
If you have built a mobile-friendly website, you can generate many impulsive orders. What does this mean? In the presence of a great offer, many consumers buy products they do not need. That moment comes when your online store is not mobile-friendly, the user will not place the order because of the inconvenience experience during the order.
How can you increase impulsive orders?
Price below BGN 50 (or other local currency)
When the price is below BGN 50, the consumer makes the purchase decision easier because he does not have to set aside a large budget. It is the number 50 that is considered the psychological limit against which customers make a more difficult decision.
Evidence
Very often, individuals or other customers influencing consumers to make a purchase decision. Therefore, sharing reviews, testimonials, positive comments, and videos from satisfied customers increases consumer confidence in your products and brand, which increases sales.
Show the advantages of your products and how they could change the customer's daily life?
The offer
The offer is, of course, one of the most vital elements for online sales. Through it, you can drive customers not only to shop from you but also to shop more. Such are the offers where the more the customer buys, the higher the discount he uses, or when ordering over a specific amount, he receives a percentage discount, free delivery, etc.
Urgency
Create an environment that evokes the feeling that the user may miss an offer. Promotion for 24 hours or two days is a pretty good way to do this.
Increasing the visibility of the business
Customers easily memorize brands when they are in multiple channels. And due to Instagram is wide usable, it is the perfect place to be closer to your users and increase your visibility.
Consumer engagement
People like to share. By generating valuable content and making them feel part of your business, you can easily encourage them to like, comment, share content or give you feedback.
# -tags
Hashtags have become a well-known way to reach a larger audience. Consumers are accustomed to using them and discover what they need through them. Using them, you can segment and reach a more specific group of users.
Useful tips
Test different formats to find the ones that work for you. Remember that each can work differently to achieve specific goals: increase brand awareness, conversions, user engagement, or help you generate ideas.
For example, in a story post, you can announce the launch of a new product by adding a count-down element; you can upload different reels videos with ideas on how to use a product, etc.
Require from your audience
Use a variety of methods to encourage your followers to share with you. That will make them feel like a vital part of your business. How to do it?
Ask them questions – which product do they like more, what are their interests, how do they use your products, what is their favorite product, etc .;
Create situational posts in which they can recognize themselves;
Invite them to comment, like, save and share your content;
Create branded # -tags, filters, stickers, etc. and encourage customers to use them;
Start advertising. Many businesses have low advertising budgets and believe that this prevents them from appearing on Instagram. If you invest your money in effective advertising campaigns, you will generate better results, and you will get the most out of this budget, no matter how low it is.
Put an active (clickable) link in the description of your page. Merchants who sell more sophisticated products or services and rely heavily on articles and informational materials can also take advantage of this option.
Use the power of story formats – share your products in stories; refer to new posts, products, videos. And most importantly, if you're a small business, aim to build a base of 10,000 followers to open the "Swipe up" feature. Through it, you can leave a link in the store and increase your sales by shortening the process of finding the product.