Move your business online – Marketing Research
Before entering a market, whether online or offline, the first step you should take is to research it. Marketing research can estimate the effectiveness of a niche, product, or service and allows companies to get an idea of ​​consumer behavior and the saturation of their purchases.
With the evolution of the Internet e-commerce growth, more and more companies are doing their market research – online. Here are some of the reasons for this:
Data about competitors, buyers, and their behavior are present in the digital space.
There are many tools at your fingertips.
Agencies provide regular reports on niches, changes resulting from the external environment, and how they affect trade.
Many free information tools.
In that article, we will look at different sources and tools for gathering information that companies can use. The first research tool we will look at is Google Trends. With it, you can monitor how often users search for keywords in different regions and languages.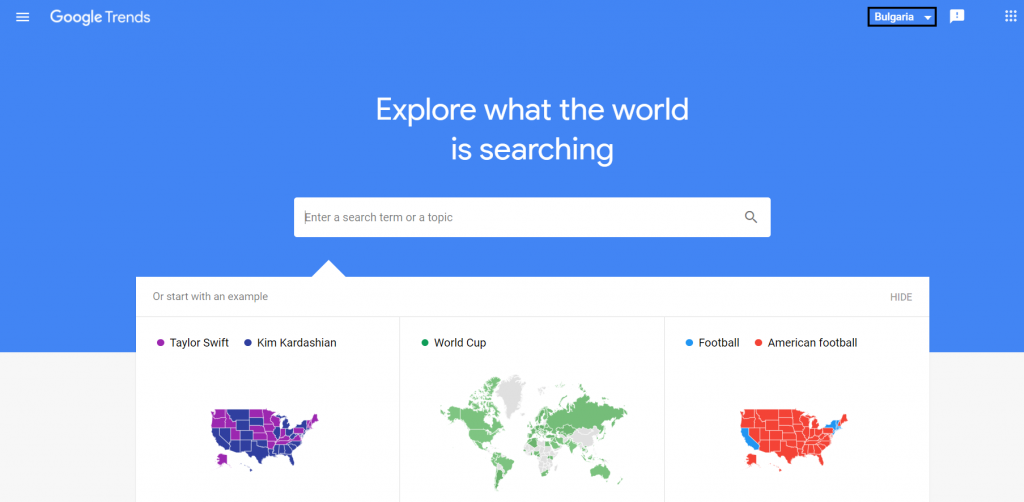 To do this, you must first change the region or country for the research and write the keyword for which you want to conduct the survey.
Let's give an example – if we are a company that sells air conditioners using Google Trends, you will receive the following information.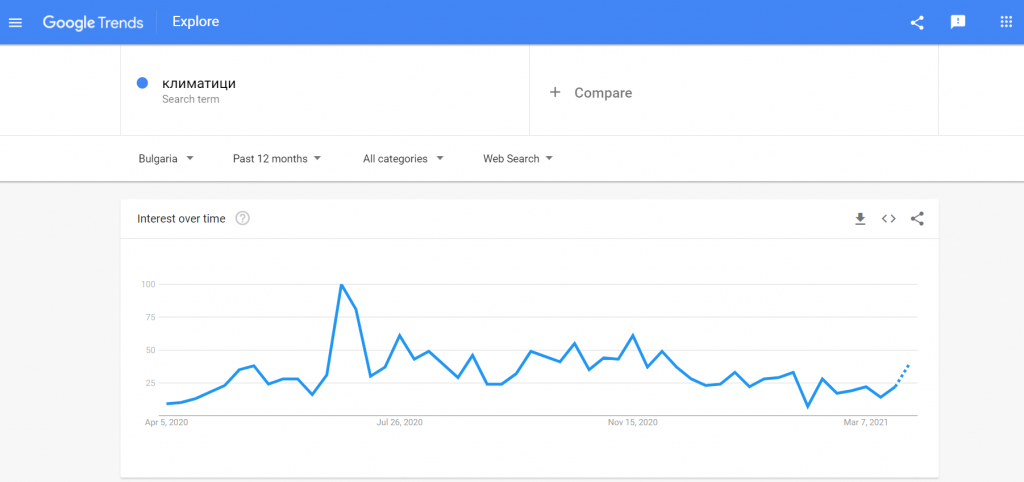 From the graph, we see that in Bulgaria, the search for air conditioners increases during the summer and winter. We can explain it with the temperature changes in summer and winter and the increasing need for air conditioning. However, if we are new to online commerce and want to decide when it is best to start our online business, this tool can help us choose the right time to plan a launch campaign, showing us exactly when consumers need certain goods and services are intensified.
The tool also shows which regions are most interested in the search term, related queries, and related topics.

In our example with air conditioners, we see that the highest demand is for air conditioners in Pazardzhik, Stara Zagora, Plovdiv, Vratsa, and Ruse. These results can help us decide to open storage spaces and answer questions related to delivery and installation.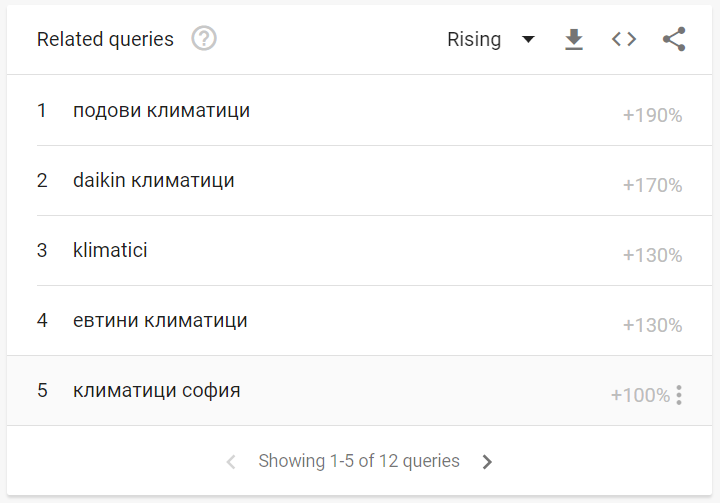 And here are the related queries. Here, we can get inspiration for words to use in the texts for your site, advertising, as well as for the most searched competing products.
The next tool is Google Keyword Planner.
Google Keyword Planner is a tool in Google Ads. To be able to use it, you must first create a Google Ads account. Then you can find it in the upper right corner – Tools and Settings, the section "Planning" – Keyword Planner.

Once you are in, you can choose between "Discover new keywords" and "Get search volume and forecasts". For our article, we will use "Discover new keywords".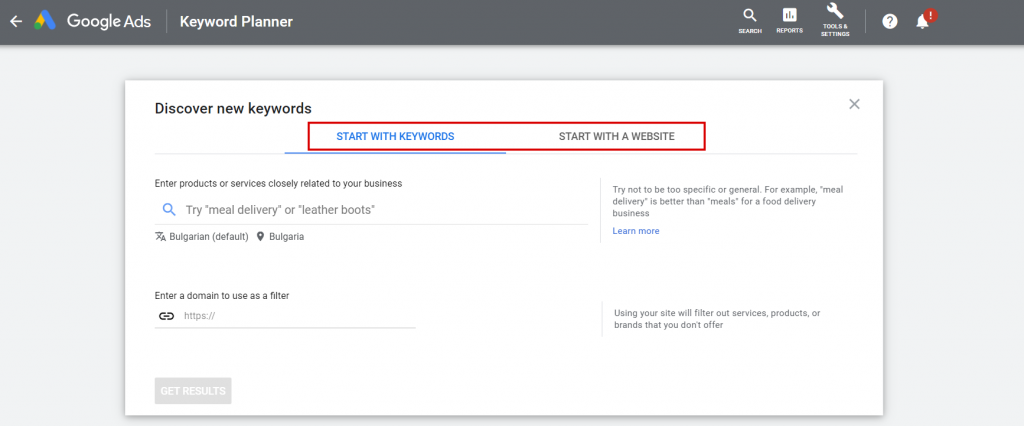 When you open it, you can choose between searching for words or retrieving them from a domain.
When searching for keywords, you'll find information about the average monthly searches, the competition level, the lowest and highest cost that advertisers pay per click. And recently, you can see how specific keywords would work in a particular ad group, as well as their split by brand.
If we go back to our example with air conditioners, here are the results that the Keyword Planner gives.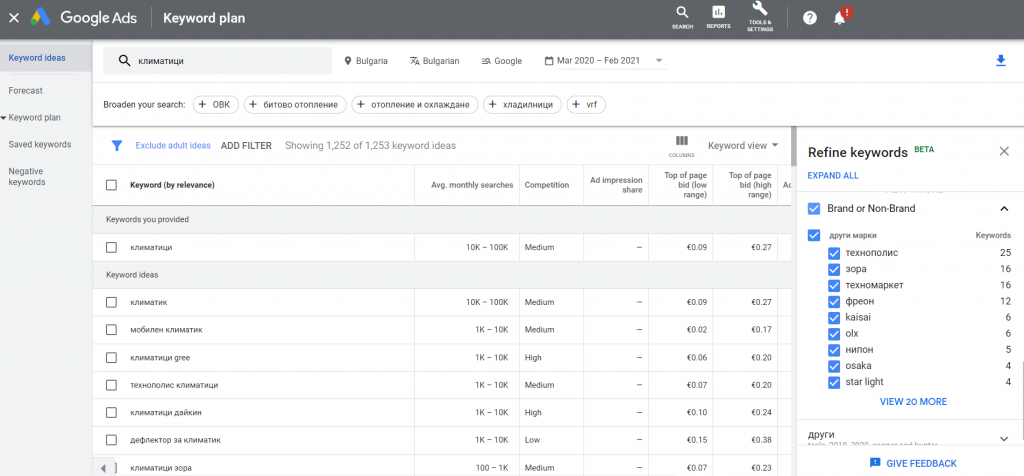 Here we see that each month the average search for "air conditioners" varies between 10,000 and 100,000 searches, and the price that advertisers pay per click is between € 0.09 – € 0.27.
Based on that information, you can get inspiration to run advertising campaigns around a specific niche or words to use for texts in a given product page or category on your site.
If you use the domain research option, you have the option to add a domain to one of your competitors and track which keywords they use.
Number three on our tool list is Similarweb.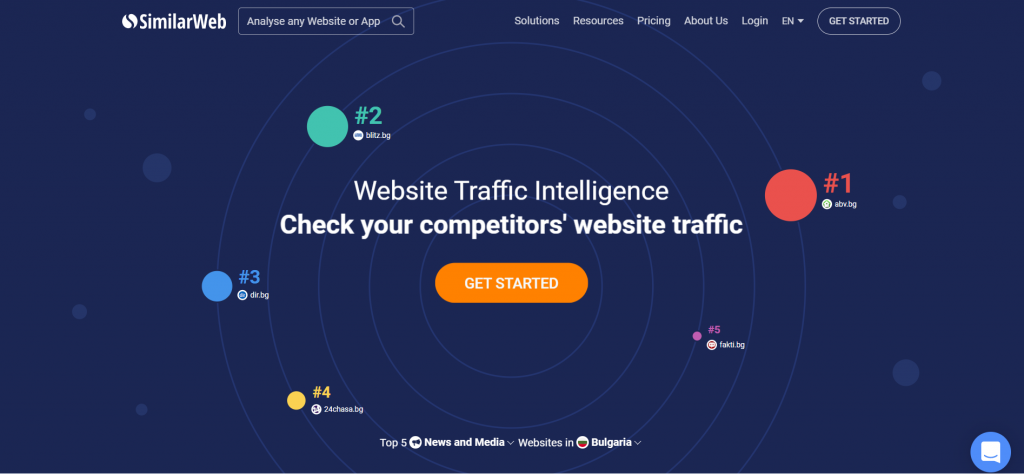 This is a tool that helps you analyze the sites of your competitors, as well as to see where you are between them.
Here you can see information about:
The number of users who have visited the site
The average time they spend inside
The average number of pages viewed by them
Bounce rate
The distribution of traffic by regions
What is the distribution of traffic sources
The main links from which users reach the site
Distribution of paid and direct traffic
The following tools are similar to it: ahrefs.com, semrush.com, and similarsites.com.
Serpstat is the next platform we will look at.

Serpstat is a service for selecting key phrases and researching competitors. Through it, you can see the number of average monthly searches for keywords from organic and paid traffic.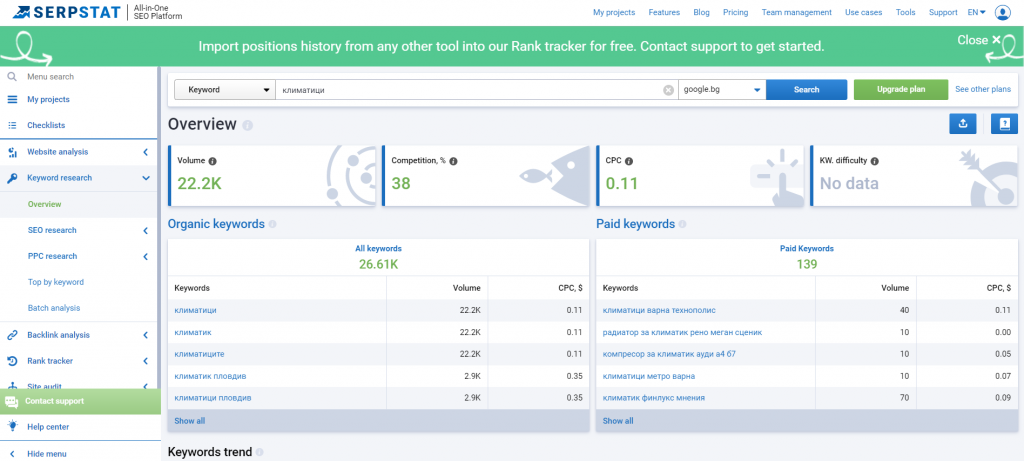 Also, you can see which pages of sites are attracting the most traffic when a customer searching for a keyword; create a list of high search terms to use to build category pages; find questions that users are looking for and create content on that topic, and other.
If you are interested in how your competitors advertise online, you can easily see their active ad formats in the Facebook Ad Library. You can find the section after opening your competitor's Facebook page -> in the left column, in the section "Page Transparency" click on "See All".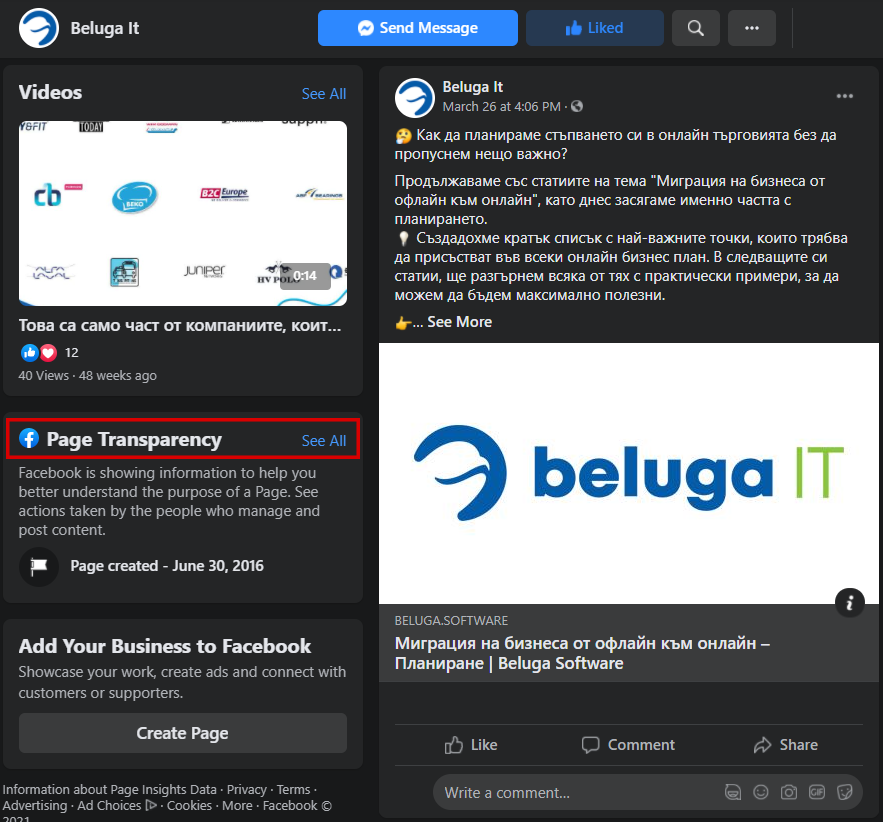 From the opened window: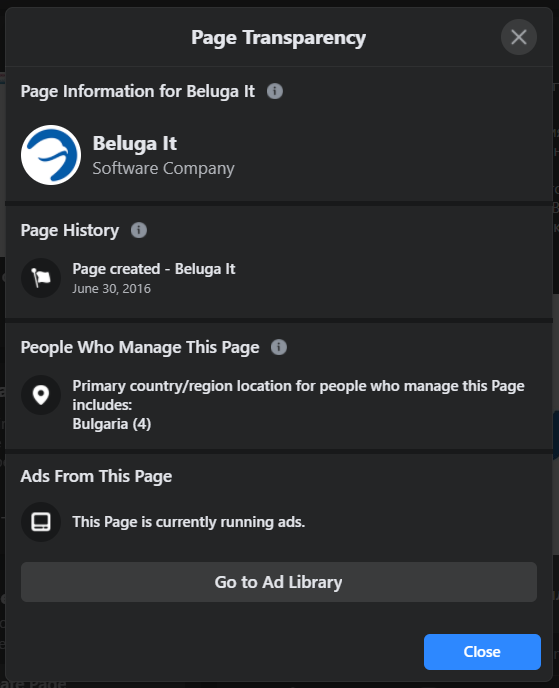 Click on "Go to Ad Library". There you will find all the active ads from that page. In cases where a page does not have active campaigns, no results will be displayed there.
In addition to these tools, you can take advantage of traditional research techniques, such as surveys and questionnaires. You can even place an order through your competitor's store to track the customer journey, the time it takes to deliver, and the quality of service.
The purpose of marketing research is to gather as much data as possible about the various aspects that create the digital business environment. They will help you build an appropriate long-term and short-term strategy based on actual data, instead of just on assumptions. That will bring you confidence and minimal risk.